*Warning: This story contains graphic content
Anti-Asian sentiment and racist attacks have shot up by a whopping 700% in cities across Canada
Since the start of the COVID-19 pandemic, hate crimes against the Asian community have been skyrocketing at an alarming rate. Anti-Asian sentiment and racist attacks have shot up by a whopping 700% in cities across Canada according to the Vancouver Police Department. Many are reeling after a sharp rise in anti-Asian racism and violence since the beginning of the coronavirus pandemic. While we may think that the heightened discrimination and persecution that the Asian community is battling right now is something new because of COVID-19, sadly that is not the case. Since the Chinese Immigration Act of 1885, which included the creation of a head tax and other policies, discrimination towards the Asian community has continued to this day.
Below is an account of an Asian woman's experience growing up in Canada and dealing with racism.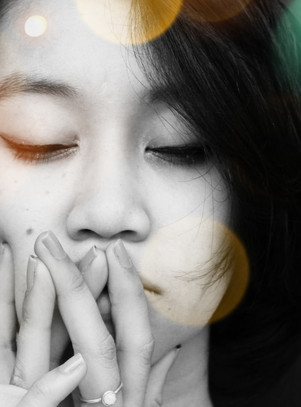 My first experience with racism was when I came to Canada as an international student from Hong Kong. High school was not easy for me. As a 14-year-old international student who barely spoke any English, I was not received warmly when I arrived at my school and heavily ignored by my peers. Being a grade 9 student in Moose Jaw, Saskatchewan, I was once told by a classmate with a disgusted look on her face too, "Stop smiling at me!" From that point in time, I realized others didn't want to be associated with me. For the next four years, I was invisible to my classmates with the exception of the other international students.
I was excited about my new future in Canada. Even though I was only a teenager, I quickly realized that I was not welcome because of my Asian heritage. Phrases like, "Go back to your own country; you Chinese (people) stink; chink!" were hurtful comments I could not escape from, even to this day. Having been born in Hong Kong and growing up in Canada I feel that people did not accept me because of my Asian features. Although, when I'm with the Asian community, they think I'm too westernized.
Not belonging, and a lack of acceptance is sadly nothing new for the Asian community. Asian advocacy groups are reporting surges in violence and harassment all across North America. Almost a thousand incidents of Asian hate crimes across Canada have been reported since the coronavirus pandemic struck according to Fight Covid Racism.
The Chinese Canadian National Council has taken action to raise awareness through their #FaceRace campaign in response to hate and violence since COVID-19.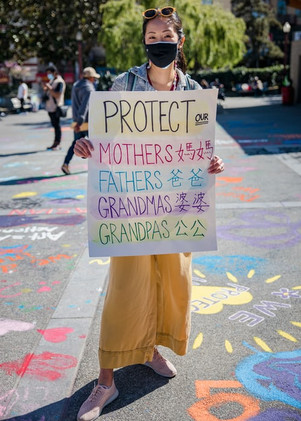 Michelle's final thoughts
Anti-Asian Violence Resources
Chinese Canadian National Council
Racial Trauma Toolkit from Boston College
Asian Women Alliance
Chinese Canadian National Council
Important Dates We Celebrate in April
2 – World Autism Awareness Day
4 – Easter
12 – Ramadan begins
14 – International Day of Pink
22 – International Earth Day
22-24 – Gathering of Nations
23 – National Day of Silence (LGBTQI2SA+)
This blog post is designed to give you tips, strategies, and current information that will help transform workplace culture with the goal to create greater diversity, inclusion, belonging, and equity. Here at Strasity, we celebrate cultural and community awareness, sharing events and resources to drive the conversation forward about diversity and inclusion